> installations > Readings from Joshua Beckman's Mechanical Poems
Readings from Joshua Beckman's Mechanical Poems
My most recent personal projects are a collaboration with the poet Joshua Beckman: Readings, an installation and recording (being put out as vinyl by the label Spoken Records).
Slideshow of installation below followed by a video of the image seen on the table with the reading.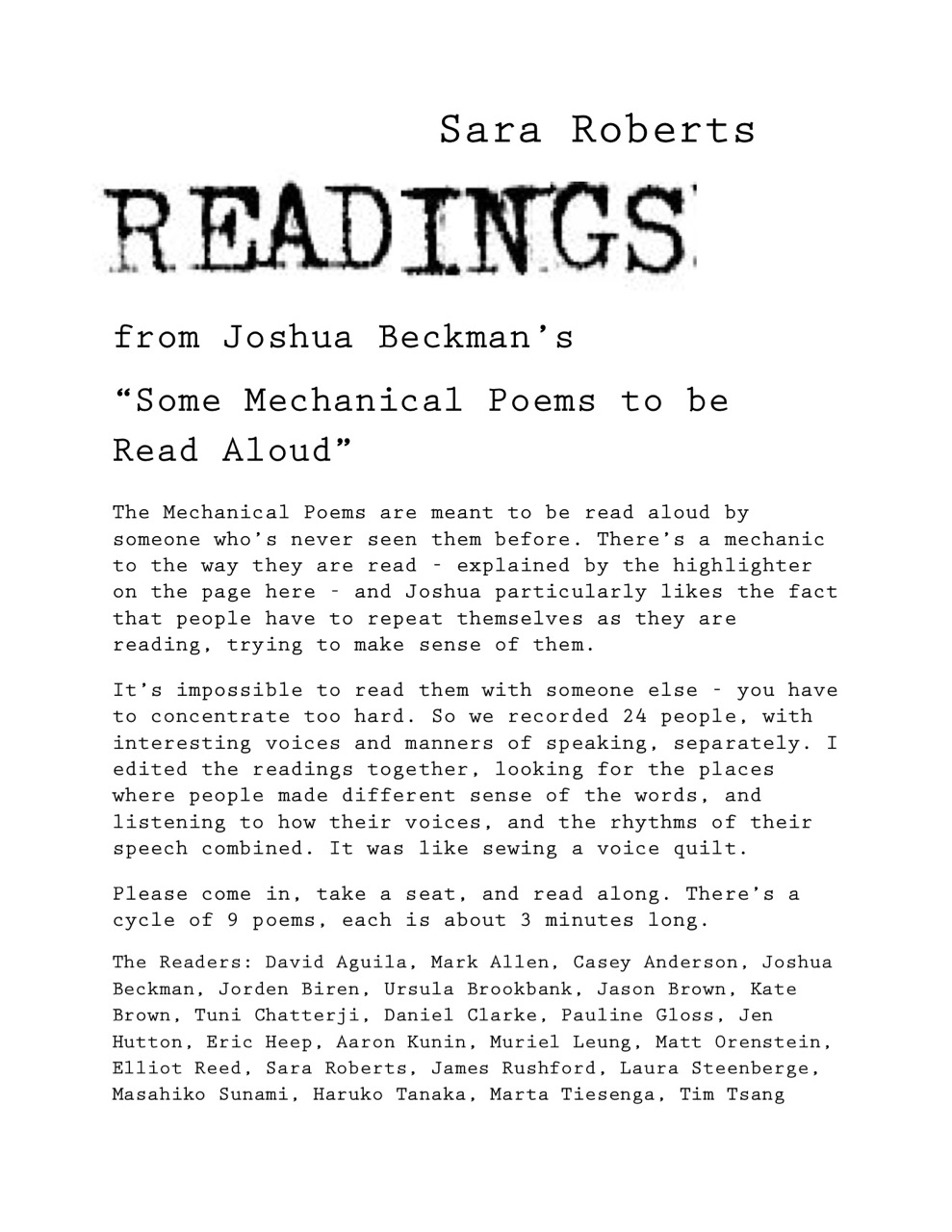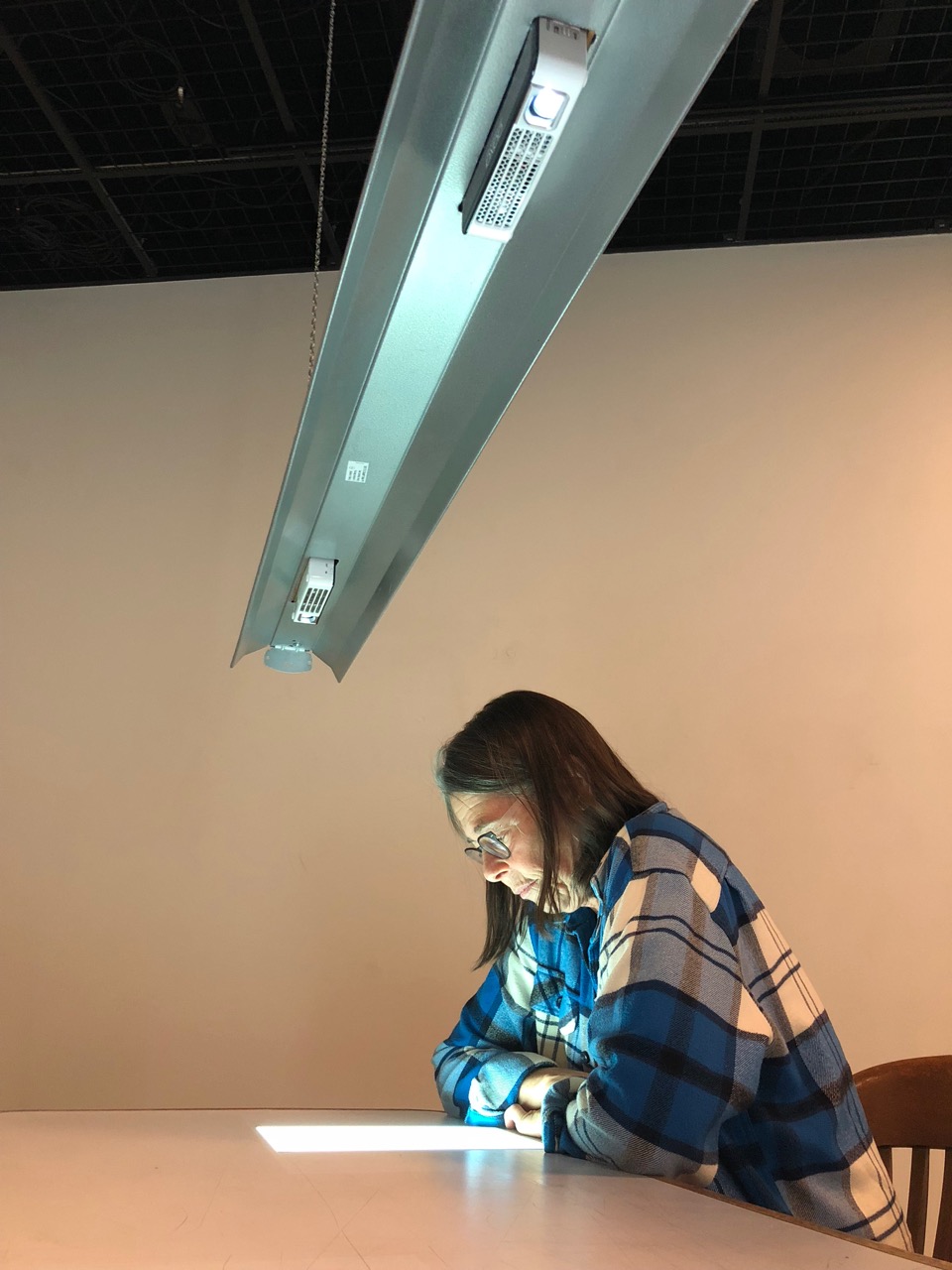 TIP:
Slideshow pause:
Hover mouse over slide.
Full size:
Click a slide.
Navigate with arrow keys
or click arrows at edge of slide
Return to slideshow:
Hit escape key or
click outside slide